752531159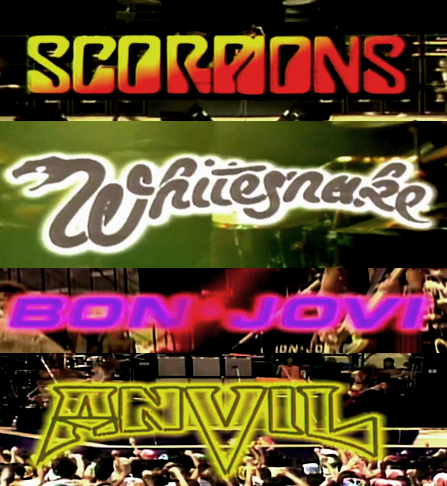 "In the summer of 1984 anvil toured the world with the biggest band in rock. All of them sold millions of records around the world. All of them, but one."
Ok now for the logos.
Scorpians, classic 70's sci-fi feel, the font Lady Starlight gets pretty close but it's design date is 1999 so it's probably a tribute.
Whitesnake is my favourite of the lot, great 3d cursive treatment. Obviouslly hand done, it reminds me a bit of this post and the Wrangler jeans logo.
Then there's Bon Jovi. These guys made the most money out of pop metal, but conversely are considered the gayest, biggest sell out's and generally garner little respect from people who like music. They don't really have a logo , it seems to change every record but this one is pretty awful-over extended, oblique all caps-looks more like the backstreet boys..
Now go rent the Anvil documentry!
---
---
Date
June 30, 2010
---
---