62368029635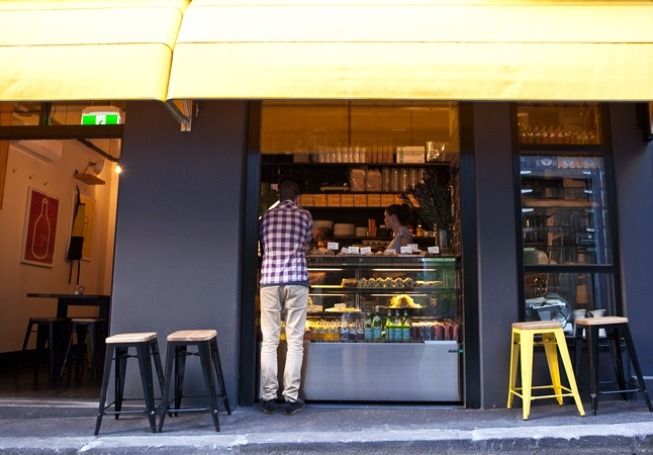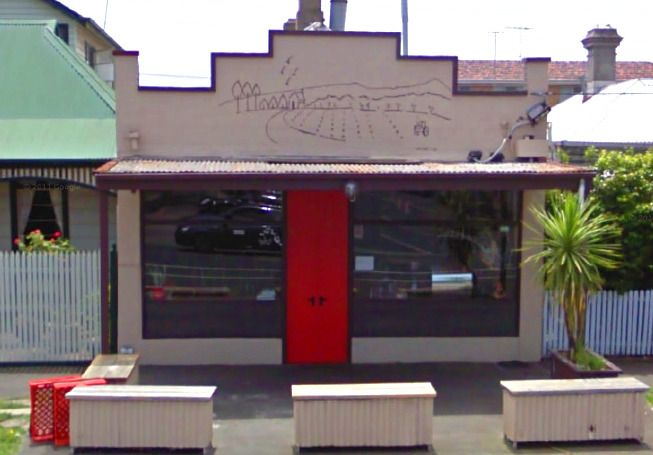 The case for no cafe signage.
Two very popular Melbourne cafe's with little to no 'signage'. For someone who works in marketing/advertising, I'm fairly against bombing people with messaging. Flyers, Direct mail, edm's, posters, pr, are for the most part, not that important in the scheme of things.
I've only eaten at A Thousand Blessings once, and it wasn't that memorable, but it seems to do well tucked in a residential street and overlooking an oval that's always full of dogs, runners and screaming bootcamp leaders. What's important is that
it looks more like a cafe than a house (to differentiate itself from the two houses next door), and 

it looks like it'd be a little more interesting than another cafe nearby, with the help of the mural? and bright red door.
Oli & Levi, does not enjoy the foot traffic of mid-west Richmond; situated at the very end of a cbd 'laneway', complete with very expensive apartments and a cluster of bins.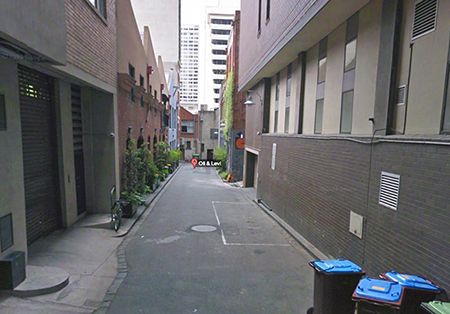 So, from that perspective, bright yellow awning is fairly important, as it makes the cafe visible. Once you're down the lane and looking at the menu, the staff understand that you've already made a (small) investment and make sure that you have quick and friendly service - which is more you can say for some busier, more exposed cafe's in the city's centre.
So if you don't need a sign on your shop, where does your name 'live'? If your tumblr has a url (it probably does), does your blog need a title? Do articles need headings if 100% of traffic is directed to it from a tweet? Do people need names?
Yes. Names are really important, and form a large part of our identity - whether you're a blog, a cafe or a pooch. Just make sure you don't overuse them, and that they're serving a purpose.
---
---
Date
September 26, 2013
---
---