fastcodesign.com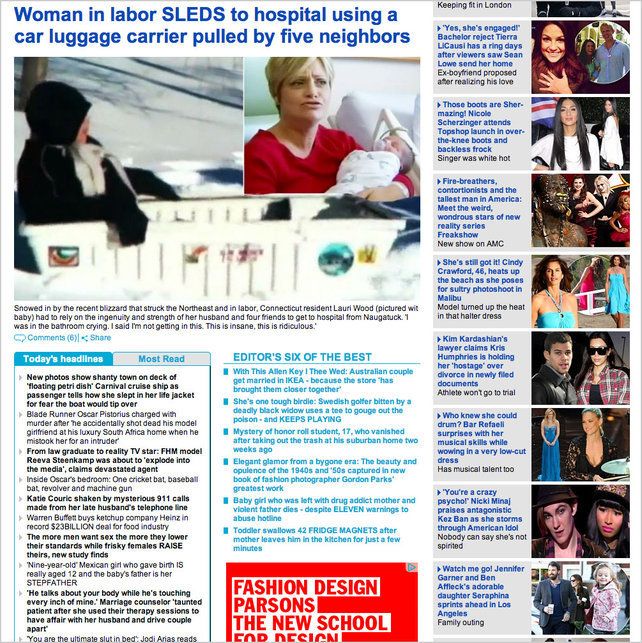 "We created a radically different information architecture, allowing more flexible entry points and journeys through the site." - Design team responsible for the Daily Mail.
Interesting lesson on UX. The daily mail is built like a termite nest; enter through a tunnel and you're presented with 15 new tunnels. You're left with an ugly, but effective way to keep readers on your site. "More than half of the Mail's page views come not from the homepage, but from click-throughs elsewhere on the site."
There is definitely in argument for the firebombing of links over sparse minimal design. First thing that comes to mind is Reddit, or even butcher paper-cheap classifieds sites like Gumtree or CraigsList. They're not pretty, but they're damn sticky..
via 4 Lessons From The Web's Most Ruthlessly Addictive Site.
---
---
Date
February 18, 2013
---
---