99860690022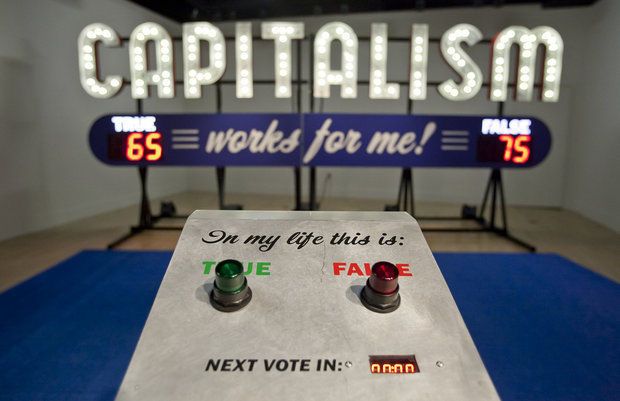 Does Capitalism work for you?
I love this.
This aluminium and electrical installation by artist Steve Lambert has travelled across America, over the last few years. In Times Square "the heart of Capitalism", passers by could vote true or false. You can listen to their answers here.
"Steve is a finalist in this year's ArtPrize competition and says that if he wins, he will donate the money to the LGBT Fund of Grand Rapids. That's potentially a lot of money. He's been nominated in both the public vote, and by the jury. The top prize for each is worth $200,000." - Art F City
Interestingly, Steve (crowd)funded the construction via Kickstarter!
---
---
Date
October 12, 2014
---
---