2018 Review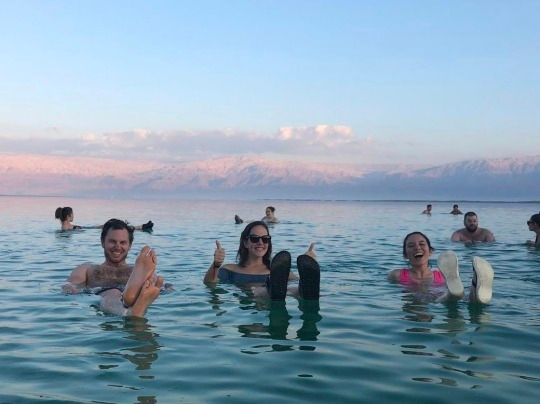 Where were you this time last year?In New York. Freezing cold. Very unhappy. I felt stuck in an apartment I didn't like and a job that I had outgrown.
What was the single biggest decision you made?
I left New York and took a job on the west coast. I knew three people in the city (two college friends and a cousin), but it felt like it was time to make a change. My life has changed a lot since moving to the west coast. But if I could sum up the biggest change, is that I'm happier. I wake up every morning with a smile on my face.
Where did you spend most of your time?
San Francisco. I found a room for rent in an old charming Victorian. I could see the street and a fig tree through my window. The first few months settling in (april, may, june) felt like a dream. I made new friends, I surfed, hiked, baked bread, partied. Everyone was friendly. My coworkers cooked and did yoga after work instead of bar hopping. There was no honking at night. The weather was mild. New York had been like a really tough father to me. Under his watch I'd grown a lot, but it had taken it's toll. In SF, life was easy again. It's quite hard to explain the value that a change of scenery can have on your mind and life. New York has it beat on almost any level (fashion, regional accents, people, interestingess, music, food, coffee, transit, crime), but it's the right place for me right now. 
Anywhere else?
Mexico. Austin. Las Vegas. Lake Tahoe. Brisbane, Melbourne, Byron Bay. Israel.
What do you wish you did more of?
Reading. Meditating. Public speaking. Problem solving. Getting my hands dirty. Learning new things. More conversations. Networking. Writing.
Did you have an epiphany in a place you visited for the first time this year?
Yes. Things got surprisingly spiritual for me at the Western Wall - Jerusalem. I spent the last 10 days of the year in Israel. It was an important trip on many different levels for me, but the Western Wall was a stand-out moment. I'm still processing the trip and everything I learnt.
Biggest win of the year?
I became a permanent resident. Once I started the process, nearly two years ago, I entered a contract with my sponsoring employer. It was probably the first time in my working life that I was locked in, and I hated that feeling. But getting little green card in my sweaty palms was worth every second.
What am I working towards in 2019?
I don't think I've ever felt as excited about a new year as I have right now. 2018 was about hitting the red button and shooting out of the escape hatch. I'm going into 2019 with a clear head, and a vision of what I want.
---
---
Date
December 30, 2018
---
---